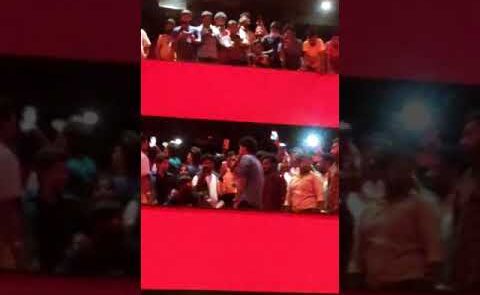 This post is also available in: Tamil (Tamil)
Director Lokesh Kanagaraj visited the Rakki Cinemas Theater to celebrate the 30th day of the release of the Master film.
The Master film was released on January 13th. Amazon Prime 15 days after the release of the film appeared on the site. However, The Master film is still running successfully after 30 days in many theaters.
Lokesh Kanagaraj, who went to the Rocky Theater on the 30th day, watched the film with the fans. The theater shared the video on its Twitter page.
The director told the audience, "I am glad that you all have come to the theater even on the 30th day. I thank you all for watching the film and making it a successful one."